The Regular Joe celebrates local businesses, artists, and authors in Northwest Missouri. The publication is printed quarterly and can be picked up at coffee shops, grocery stores, community centers and tons of other local businesses in NW Mo. We're here to "Celebrate the coolest local stuff" through stories, partnerships, and events.
From the Editor's Desk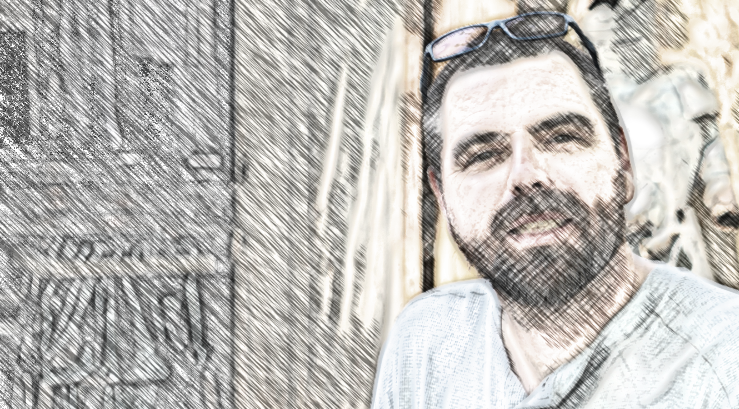 Welcome to the new Regular Joe. We're so glad you're here. The pandemic did a number on many small publications, us included. But now, the Joe is back and better than ever. For those just joining us, The Regular Joe is a unique frame of mind. It's a place where we can all Celebrate the Coolest Local Stuff. As we come back into this safe space after a harrowing few years, we remind our readers that, as the founder, Jay Kerner, says, we are for things, not against them. Our storytellers seek out and celebrate the diverse culture of Northwest Missouri. As the new editor-in-chief, I'm excited to focus the publication on local businesses, artists, and authors. Local businesses are the lifeblood of our towns, and we will work hard to spotlight those entrepreneurs that bring vitality to our communities. If you are a Northwest Missouri local, we hope to inspire some exploration. Maybe visit Captain's Corner in Paradise, Mo. for their famous burger or wild daily special. Or if you're after art, try the International Trucking Service Extra Fine Art Gallery in downtown St. Joseph. If you're a tourist just passing through, thanks for picking us up. We hope you'll find the local flair intriguing and the personalities in our pages worthy of further investigation. And for those budding entrepreneurs out there, we hope to provide valuable insight into our local businesses and the people who run them.
When we celebrate artists, we know they express our region's cultural identity. It doesn't matter if they are musicians, thespians, painters, or illustrators. We hope to inspire families (and everyone else) to get out and explore their works. Or, if it's the language arts you're after, we want to help you discover local authors. Even if they are writing about beings on a faraway planet, every author expresses their local time and place, however subtly. At the very least, it's exciting to know the writer is just around the corner toiling away (or staring at a blank page or cleaning the house for the ninth time… that's what writers do). Anyway, that's what the Joe is here to celebrate. The culture of Northwest Missouri through our local businesses, artists, and authors. So sit back and relax with your copy of the Joe. You can bookmark us online at www.regularjoepaper.com and follow us at www.facebook.com/TherRegularJoePaper. If you like what you read and want a chance to win Joe swag and great prizes (like free meals and Mustangs tickets) each month from our advertising partners, sign up for our monthly newsletter. If you've read this far in an editor's note, thanks for hanging in there. I'm so glad you joined us.