The 7 ½ Deaths of Evelyn Hardcastle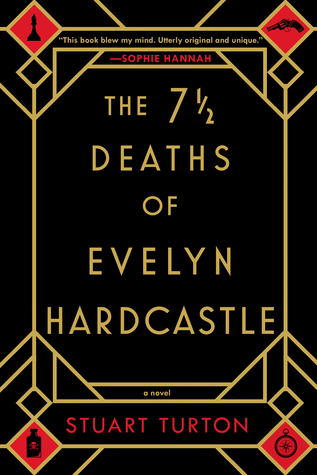 By Shannon Bond
Aiden Bishop has watched Evelyn Hardcastle die more than once and his only hope for salvation is to solve her murder. If this sounds confusing, it is, but after the first few chapters of "The 7 ½ Deaths of Evelyn Hardcastle" you'll gladly buckle in for the mystery-solving ride. The book has fantastic reviews on Goodreads for good reason. Stuart Turton has crafted a story that does a great job at keeping that eternal fiction question alive throughout… "what happens next?"
This is Turton's debut novel, published in the UK as "The 7 Deaths of Evelyn Hardcastle," in 2018. It was published by Sourcebooks Landmark in the U.S. with a name change to avoid confusion with another book that was coming out at the time. You can read all about it in an interview with Turton here: https://www.lapl.org/collections-resources/blogs/lapl/interview-author-stuart-turton
If I have one personal critique, it's that the middle seemed to drag a bit in a few places. At times I felt overwhelmed with details and characters, but this was probably just me. I don't often read complex mysteries and my neurons were firing in an unfamiliar way to connect the dots.
About the Story
It is hard to tell if this book is science fiction or fantasy, which adds to the charm and since the question is never answered, it's left to the reader. The story is set around the turn of the 20th Century. The characters are trapped in a time loop, doomed to relive the same day over and over until one of them finds Evelyn Hardcastle's murderer. It's like a virtual reality cold case but the characters don't know who they are or why they are trapped at Blackheath Manner to solve the mystery. Bishop, our main character, jumps from host body to host body until he has used all of his eight to solve the mystery. His allies and foes, however, have only one body and one day while he has many. Sound confusing? Don't worry, it's a delight once you're in the story with Bishop trying to figure out what's going on.
We learn about each character as our protagonist jumps into their bodies and in each one Bishop loses himself a little more. The mystery isn't just about solving Hardcastle's murder; our hero wants to find out who he is, who his only ally is, and how to save Evelyn Hardcastle. We are left guessing about Aiden Bishop's character along with him as we learn who he is, who he was, and who he wants to be. Did I mention that everyone's memories have been wiped? That's the charm about this mystery thriller. It pulls you in with deep thoughtful characters, a murder mystery, Bishop's desire to save those around him, and the need know who Bishop really is.
To Sum it Up
It's hard to talk about "The 7 ½ Deaths of Evelyn Hardcastle" without giving away all the good bits, so to sum it up, read the book, enjoy the mystery, the history, and the surprises. And in the end, ponder whether this is the creation of an advanced civilization's penal system brought to bear with science and technology or a product of magic and mysticism. Message me or let me know what you think in the comments!
Read Turton's other book, "The Devil and the Dark Water." I think I may have a new mystery itch to scratch so I'll be giving it a read as well!
Link to his twitter: https://twitter.com/stu_turton?lang=en
Find Turton on goodreads at https://www.goodreads.com/author/show/17160667.Stuart_Turton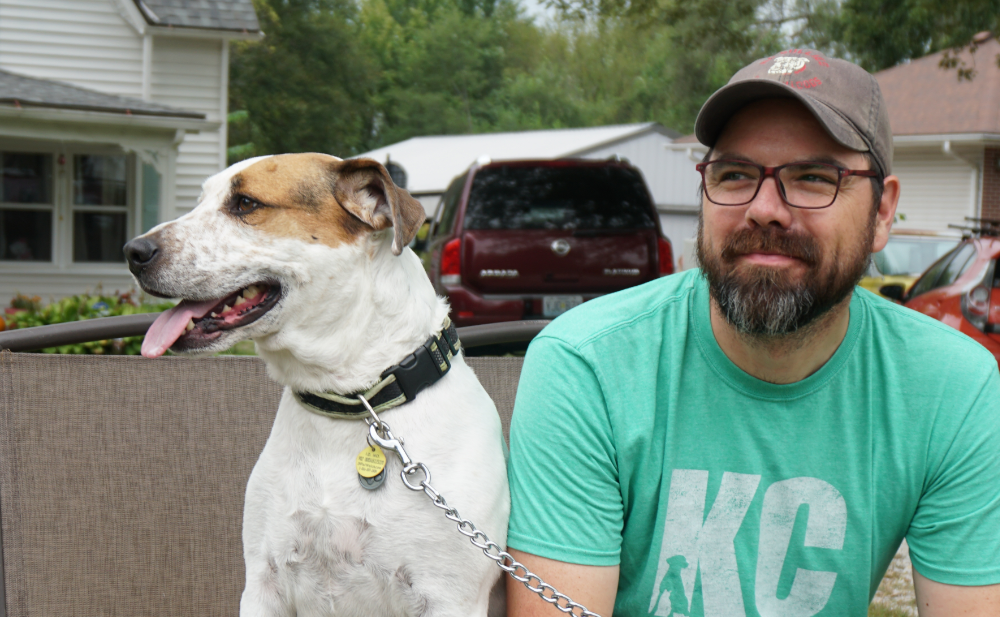 ---
Shannon Bond is a writer and visual artist living in middle America who believes that the stories we carry create us. He enjoys flawed characters in tough situations. It doesn't matter if stories are fiction or non-fiction as long as they are full of truth. He retired from the U.S. Air National Guard as a photojournalist in 2016 and holds a Master of Fine Arts in writing from Lindenwood University. He has written two novels and for many organizations and publications including the Environmental Protection Agency, U.S. Air Force, Air National Guard, and The Regular Joe.
You can find him here at the Regular Joe or at shannonbond.com or goodreads.com/shannonbond