Sleep Well, Ukraine…Q&A with Anthony Glise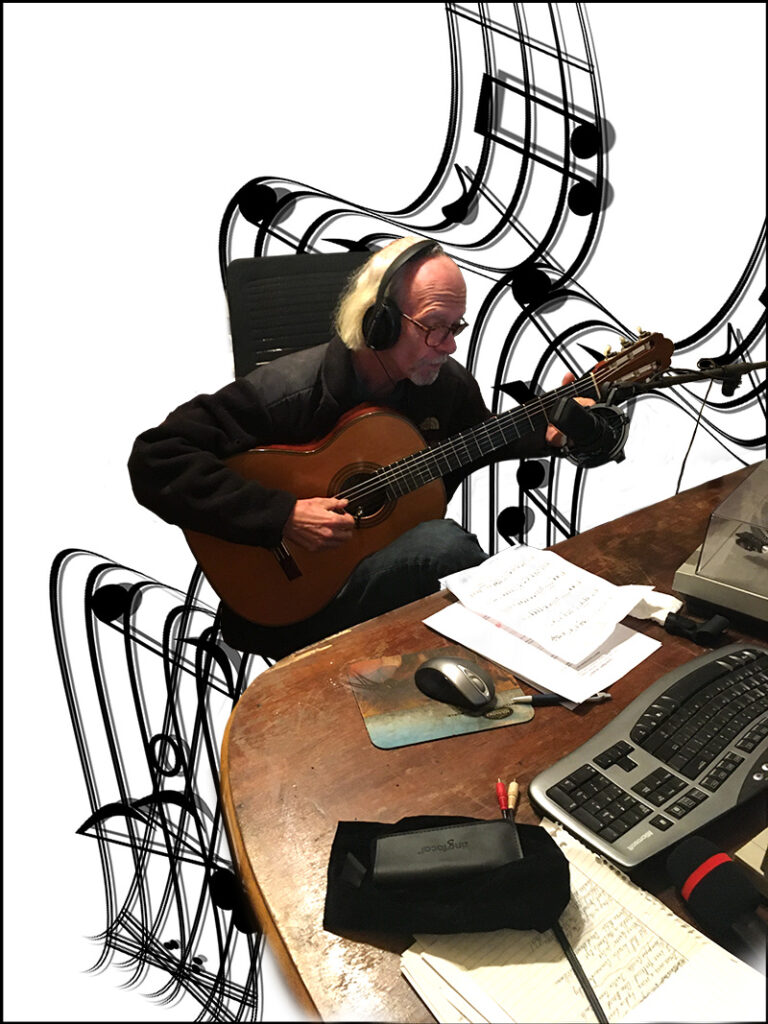 St. Joseph, Mo. native Anthony Glise is a world-renowned classical guitarist, composer, and author. He has won many awards and performed at prestigious venues in the United States and Europe. He has recorded for various international record labels. He has founded and still directs several music festivals, including the St. Joseph International Guitar Festival and Competition.

His concern about the impact of the military conflict in Ukraine on their children prompted Glise and fellow St. Joseph native Michael Fuson to launch "Sleep Well, Ukraine." This daily, internationally distributed radio show broadcasts lullabies in Ukraine during their children's bedtime. The program has attracted massive international attention.
---
Regular Joe: How did you and Michael meet?
Michael and I have been friends for over four decades. We were actually "patrol boys" together in sixth grade, so we have some history! Professionally, Michael and I have also had similar musical careers but with very different directions. After high school at Central, in St. Joseph, Mo., Michael went into rock music. He recorded and toured throughout the US—including his concerts on "The Strip" in Los Angeles, at Gazzarri's, The Whiskey, and The Troubadour; the same clubs frequented by Van Halen, Elton John, Mötley Crüe, Guns N' Roses, and hundreds of other rock icons. After he quit touring, Michael came back to St. Joe, secured an FCC license, and launched KFOH-FM, which is the only locally-owned radio station in St. Joseph. On the other hand, I went into classical music, so I ended up playing Carnegie Hall, Lincoln Center, and working in Europe for over half my life. But it's our mutual concern for the kids in Ukraine that made us realize we had the responsibility to launch "Sleep Well, Ukraine."
Regular Joe: Why is "Sleep Well, Ukraine" so important for Ukrainian children?
Living in a combat zone heightens your emotional and physical sense of insecurity and fear. It's normal, you realize you could die at any moment, but it's worse for children. They often don't understand what's happening but still sense the danger. The children still hear the buzzing drones, machine-gun fire, and bombs… and the children see the bodies of their neighbors, friends, and family, lifeless in the streets in front of their own homes. "Sleep Well Ukraine" airs one hour of lullabies during Ukrainian bedtime to help the kids leave that terror behind and get some sleep.
Regular Joe: How do listeners access "Sleep Well, Ukraine?"
Current military intelligence confirms that, despite Russian attacks on the Ukrainian infrastructure, around 80% of Ukraine still has internet access. "Sleep Well, Ukraine" is simul-broadcast "on the dial" at 99.3 FM from 12:00-to-1:00 pm in St. Joseph, which is 8-9 pm (children's bedtime) in Ukraine. Ukrainian parents can play "Sleep Well, Ukraine" via any web device to help their kids get a decent night's sleep.
Regular Joe: How can we support "Sleep Well, Ukraine?"
Anyone can join our Facebook site "Sleep Well, Ukraine" to follow this humanitarian outreach, and musicians can post appropriate videos on the Facebook site. We are also a not-for-profit.
People can send tax-deductible donations to:
The St. Joseph Music Foundation, Inc.
2601 Frederick Ave.
St. Joseph, MO 64506
Listen to "Sleep Well, Ukraine" in St. Joseph, Mo. daily from noon to 1 pm or find it online at the following: