The perfect brew is waiting for you at Mojo's in Kearney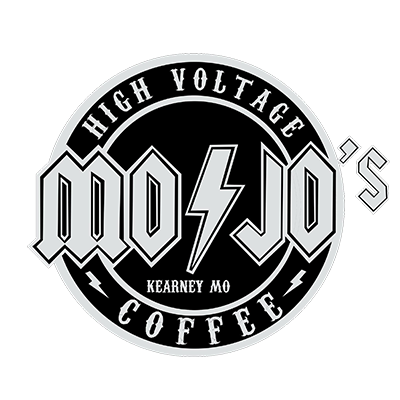 Mojo's Coffeehouse in Kearney is a family affair. Owned and operated by Anthony and Theresa Strain, it's been a staple in the community since Sept. 1, 2006. The employee list is rounded out by Carter and Miles Strain, so when you walk through the door, you know you're being greeted by one of the family. "We're a working-class coffee shop," offers Anthony, who has been in the coffee business for over 20 years. Mojo's customers range from children to grandparents, Theresa explains, and they have something for everyone. From sugar-free to skim, oat, or whole milk, they tailor their menu to the local customers, which big corporate coffee shops can't compete with. That and the local familiarity visitors get as soon as they step through the door.
But it's not a competition, Anthony says. "If it wasn't for Starbucks, none of us would be here," he explains, referring to the national chain's normalization of coffeeshops for people across the country. It's a poignant statement since Kearney is getting a Starbucks for the first time. He sees the customer experience between corporate coffee shops and local shops as entirely different. It's a treat to come into a local coffee shop and connect with the owners who know you by your coffee style, Theresa adds. It's all about personality and familiar faces. And just like local wine connoisseurs, coffee lovers know that each blend and coffee is unique, and each shop, like Mojo's, offers an expression of the community they serve.